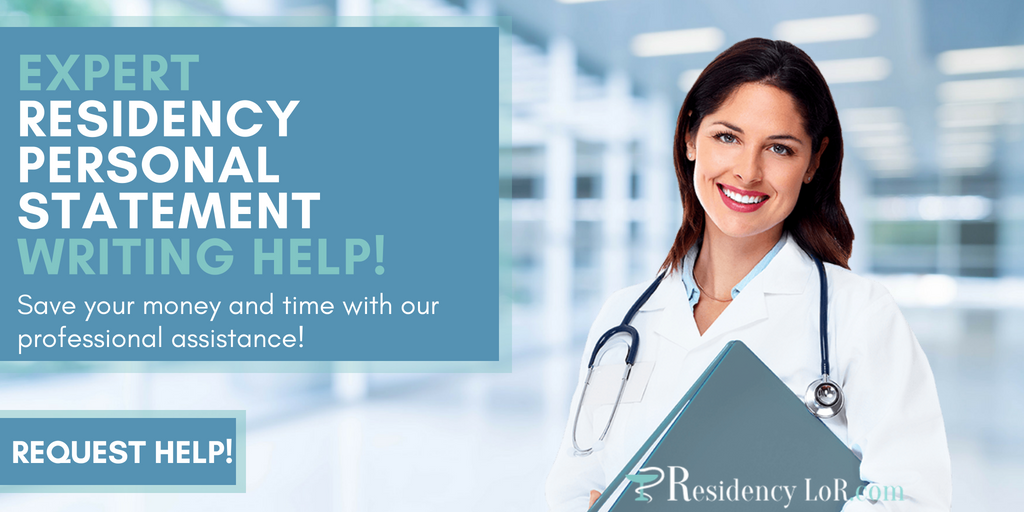 Expert Residency Personal Statement Help
The residency personal statement is an essential attachment to the personal CV and application documents including letter of recommendation which are sent to a specific residency. Regardless of how complete the CV may be there are certain things which cannot be effectively communicated through the average CV.
This extra information which will typically reveal more personal information regarding the applicant and also the ambitions and future expectations of such an applicant which can provide the residency administrators with a more accurate view into the life and conduct of such an applicant.
How Can the Applicant Benefit from the Residency Personal Statement?
Residency personal statement will provide the applicant with an excellent opportunity to talk about those things which are of personal importance to them relating to their careers their future expectations and their personal goals and objectives in relation to their personal careers and also in relation to the advancement of the specific field in which they are specializing. This residency personal statement will approach other important matters which by their nature are not suitable for inclusion in a normal CV and therefore they are thoroughly discussed in the residency statement.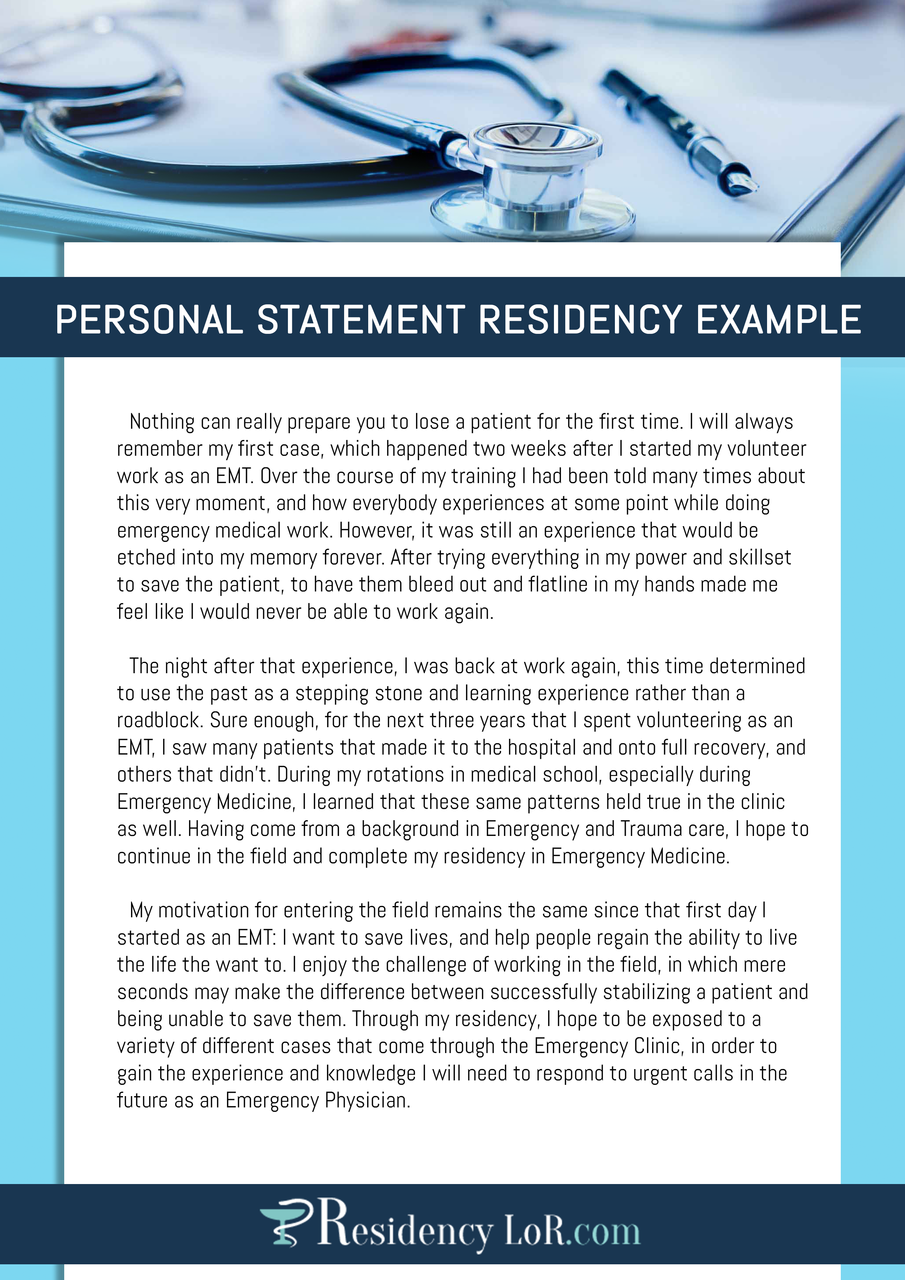 Several Documents Will Accompany a Specific Application
In order to succeed with your application to a specific residency, you will have to supply such an institution with several properly completed documents and other supporting material which will be properly reviewed in order to determine how qualified you are to be considered for appointment in the specific position.
Improve your statement by using a residency personal statement editing service.
Your residency personal statement will only be one of several documents which will be required in this application but it will nevertheless be a very important part of your application which will require your very best attempt in order to ensure that you derive the greatest benefit from that statement.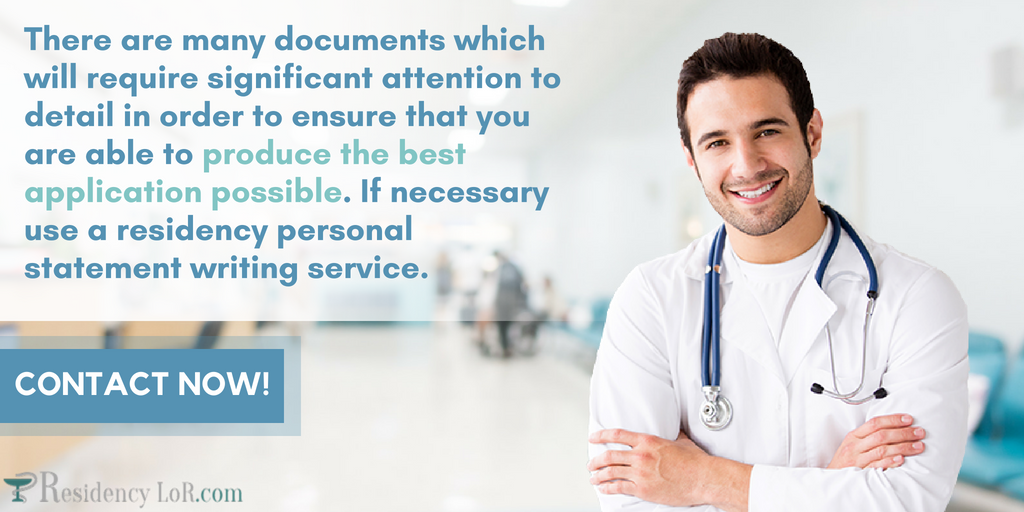 Efficient Residency Personal Statement Help
As we have already stated in the above paragraph there are many documents which will require significant attention to detail in order to ensure that you are able to produce the best application possible. If necessary use a residency personal statement writing service. We offer effective help with writing your documents and you can always find sample LoR for residency pediatric, nursing, surgery and for other specialties on our website.
Therefore in the scope of this whole process your residency personal statement and CV for residency are important but it is not more important than the other documents which you will have to produce and therefore it should not take up so much of your time that you fail to give sufficient attention to the other documents which will be required for successful residency application. Obtain personal statement help if you require such assistance.
Residency Personal Statement Writing Service
Although you certainly want to give this residency personal statement a decent amount of consideration and you would like to produce a document which will benefit your career and will give you an opportunity at improving yourself, however, it will never suffice to misrepresent yourself and to exaggerated or boast unnecessary about things which are not really essential in order to effectively communicate your goals and objectives. Therefore you should stick to the essentials and avoid unnecessary comments or details which are not strictly related and that does not contribute to an effective residency personal statement.
Get the best residency personal statement help today!