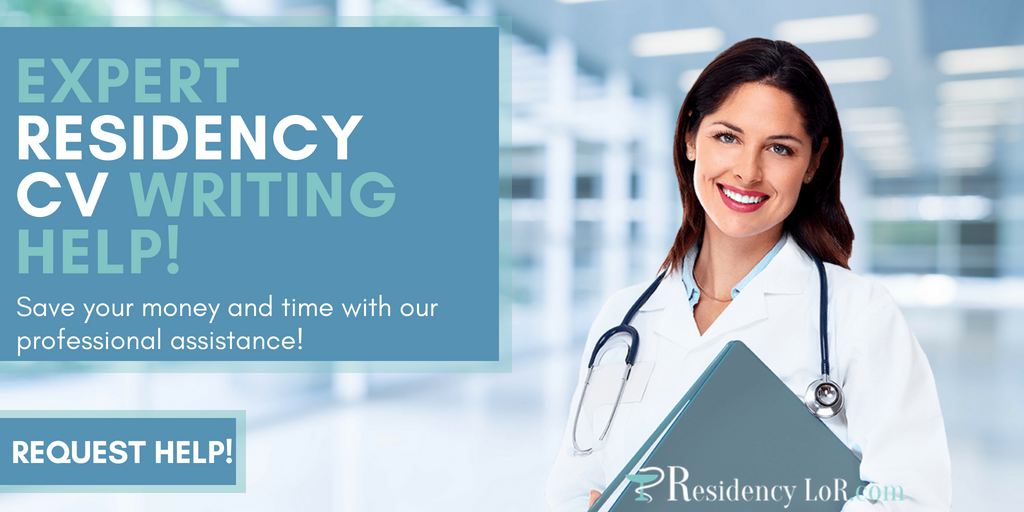 The Primary Function of a Residency CV
The primary function of a CV and additionally letter of recommendation is to effectively document all your professional and educational accomplishments. Such a document is essential in order to inform a possible employer about your exact level of education and experience.
In order to give an amount of balance to such a CV there will often be a section which deals specifically with personal interests and hobbies which provide the employer with a more thorough view of the person that are applying for a vacant position. Residency CV follows essentially the same basic structure.
The Personal Section Is Often Optional
The inclusion of personal information is not an absolute requirement however in a residency CV there will be the inclusion of a residency personal statement which will include more detailed information regarding the person's personal life and ambitions. Therefore the inclusion of such information in the actual CV is not rigidly adhered to. This will allow you to keep your CV more concise and to use the available space to produce a detail documentation about employment history education and specific experience which will be beneficial in the position which is applied for.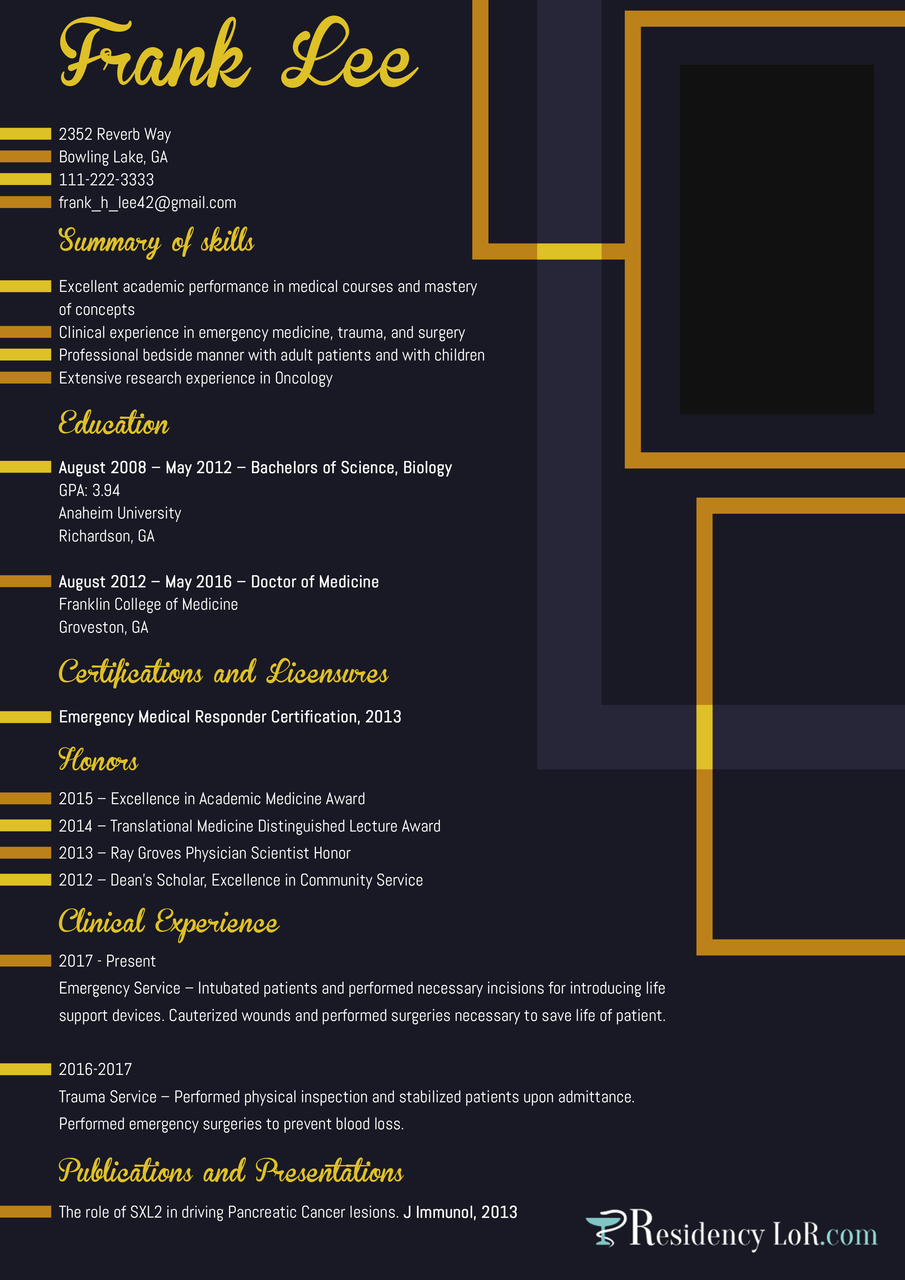 Professional Tips to Write Your Residency CV
Many people just provide as much information as possible and they will list every insignificant little award that they have ever received thinking that this adds value to their CV and that the employer will be impressed by those unrelated awards which were bestowed upon the applicant.
However, you will be able to write a more professional CV when you approach that document with the requirements of the employer in mind. In other words what things are likely to interest the person who is going to be evaluating your CV for residency? Will he also think that you did a remarkable job in preparing that CV?
Principles of Need and Supply
As far as man can remember effective business success has relied on a very simple formula which are known as needs or demands and supply of those needs and demands. When an employer advertises a specific position he is revealing an urgent need in his company which is requiring the services of a person who are qualified to supply in that specific need.
Your CV for residency application should therefore provide a solution to the pressing need of the employer and the more competently you manage to supply in that need the more likely will you be to be appointed in that position. This is a simple and well accepted principle of business.
Outline of an Effective Residency CV
Such a residency resume outline will consist of your contact information and you should ensure that you provide sufficient information so that you can be easily contacted. You should also supply your personal objective relating to this vacant position and the value which you will be able to bring to that position. This should be followed by a thorough list of all your education and experience and employment history. You should be thorough in describing exactly what type of experience you gained while you were involved with such organizations.
Get your perfect residency CV from our highly-experienced team today!