The Importance of a Good LoR for Internal Medicine Residency
Program directors see the LoR as being one of the most critically important parts of your application. The reason for this is that they offer an insight into your abilities and achievements that just cannot be gained through looking at your grades and qualifications alone. Having good letters of recommendation can ensure that your application will be good enough for you to be selected by the internal medicine residency program that you have applied to.
Applications are made through the Electronic Residency Application Service or ERAS and the applicant is able to select as many recommenders as they wish; however, they will only be able to attach up to 4 letters to any single application. Each recommender should be provided with their personalized request for a LoR and they can then upload the letter directly to ERAS through the LoRP (Letter of Recommendation Portal).
Each year well over 10 thousand applicants to residency places are not placed through the matching process as there are just far more applicants than posts. So if an application is going to be successful then it needs to have outstanding letters of recommendation, especially in case you are getting ready for the NRMP SOAP application.
How to Write the Best LoR for an Internal Medicine Residency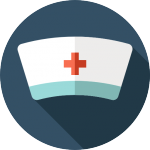 Writing a LoR need not be a difficult task as long as you follow some simple rules. Of course, if you don't have anything positive to say about someone then it would be best to simply decline their request. The following are some simple rules to ensure that you will write a letter of recommendation that is going to help the applicant gain their place:
Explain the relationship you have with the applicant. The committee will want to know:
Who you are
What capacity you have interacted with them in
How long you have known them for
Describe their behavior and abilities that you have yourself observed. They will be interested to know about information that cannot be conveyed through test scores such as interpersonal skills, judgment skills, clinical ability and leadership to name just a few.
Never just make unsubstantiated statements or vaguely refer to abilities. If the person has good leadership skills state how and when they used then and what the outcome of the situation was.
Avoid all use of clichés, do not mention their scores or other information that will be within other parts of their application unless highly relevant. Never say anything negative about the applicant and that includes qualifiers such as "as well as could be expected."
Of course the better your letter is tailored to the actual expectations of the program that they are applying to the better received it will be. Ensure that the person requesting the letter provides you with all of the information that you will need to be able to write their LoR effectively. Also, take a good look at any sample LoR for internal medicine residency that you can find for additional help with what to write and how to write.
Some Expert Advice about Your LoR
Having a good set of letters of recommendation for your application can often be a deciding factor when the decisions are made. Consider what Daniel J Egan MD has said in Medscape :
"As someone who routinely reviews applications to our residency program, I can tell you that letters of recommendation are very important to a successful match. The initial screening process typically involves board scores, rotation grades, medical school grades, and Dean's letter summary statement. However, after an applicant has made that cut, letters of recommendation play an important role in the evaluation process and truly give insight beyond the standardization in the rest of the application."
We Can Write Your Internal Medicine Residency LoR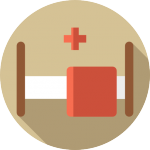 Writing a LoR at this level is not a task that you would expect to be done successfully by just anyone. This is why you need our specialized services. We offer support through consultants that have many years of experience working on residency application and recommendation letter template medical residency and hold post-graduate degrees in the fields in which they work. They have proven themselves capable many times over and will work directly with you to provide a LoR that is going to be fully effective.
So if you need help with your LoR for internal medicine residency just contact our professional services for affordable and reliable help!