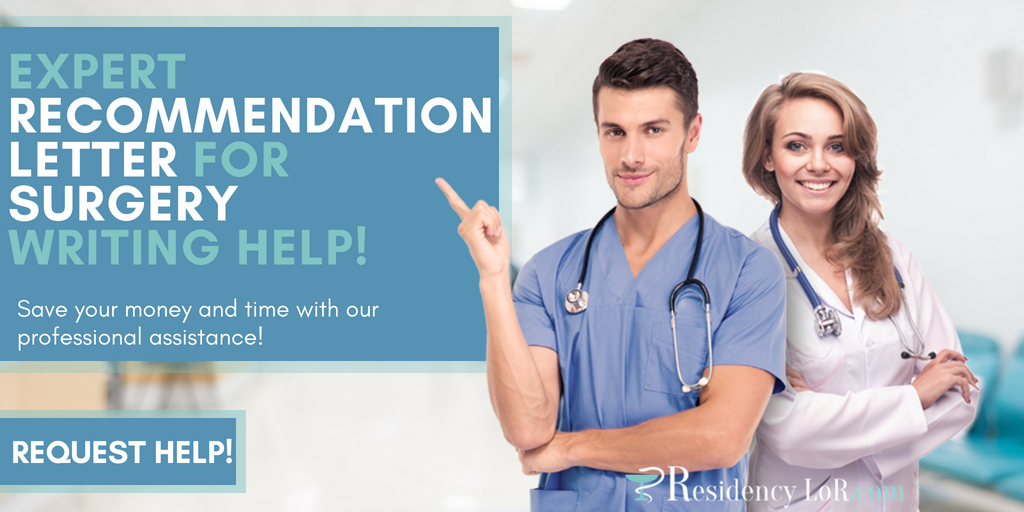 The Importance of Your Recommendation Letter Surgery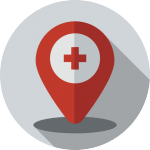 Residency places for surgery are fiercely competitive and any applicant will need to ensure that their application is outstanding if they are going to get the place that they are seeking. Applications are made through the Electronic Residency Application Service or ERAS which is where all of your documents need to be uploaded. An applicant can use their MyERAS login to select as many recommenders as they would like to provide them with a Letter of Recommendation (LoR). Once you have selected each recommender you will be provided with a personalized letter to provide them which contains the details that they need to personally upload your letter to your account.
Once all of your documents including your letter of recommendation for fellowship is uploaded you will then be able to start applying to the surgery residency places that you want to be accepted for. You are able to select the specific letters of recommendation that you want to use for each application and can send a maximum of 4. Of course the better the letter the more chance that you have of being selected for an interview and then being ranked higher for the Match. It should be noted that the Match in the last academic year handled over 42 thousand applicants all fighting for only around 30 thousand available places.

Not every recommender, however, will want to write your letter and some may even request that you write it for them so that they can then edit it and endorse it. Your grades and other qualifications are likely to be very similar to many of the other applicants so good letters of recommendation can go a long way in helping you to achieve selection.
Writing a Good Recommendation Letter for Surgery Residency Application
Writing an attention-grabbing and effective LoR is not easy; you want to be able to recommend the applicant but not go too far over the top with your praise. While you can use a good sample letter of recommendation for surgery residency for ideas you still need to think about what you will write an how.
The following are some simple tips to help you if you are asked to provide a LoR:
Do you actually feel comfortable providing the person with an LoR? If you have any doubts about the person or you cannot think of anything positive to write then it is often best to politely decline the request to write them a letter.
Ensure that you get information from the requestor to be able to help you write their letter:
Details of which of your classes they were in or how you have worked with them
A copy of their resume
Personal statement for their residency application
Transcripts
Details of any awards or other achievements
Clearly state within your

recommendation letter for surgery

who you are and how and in what capacity you know the applicant. Make sure that you show how long you have known them for and establish your credentials.
Do not use any form of criticism and avoid the use of faint praise such as "they did as well as could be expected". Whether it is CSUN ABSN LoR or Surgery LoR, it should be positive from start to finish if it is going to impress the reader and make an impact.
Do not use any unsupported statements; saying someone is a good leader needs to be fully supported with a brief example of how the applicant has demonstrated their leadership skills. The content of your letter needs to be as specific as possible.
Some Expert Advice for Your Letter of Recommendation
The ECFMG (Educational Commission for Foreign Medical Graduates) offers some excellent advice when it comes to selecting who should write your ECFMG letter of recommendation if you want it to be taken seriously:
"You should approach those physicians who are most familiar with your clinical abilities, medical knowledge, and work ethic. It is also important to select writers who are aware of your interpersonal skills with patients and their families, and your ability to work as part of a team. Program directors may hold in high regard LoRs from clerkship directors, high-ranking medical school faculty, and physicians in the specialty to which you are applying. Some U.S. residency training programs may request that one of your LoRs be written by your medical school's department chair for the specialty to which you are applying."
While this advice has been written for IMGs it is equally as applicable to those who have graduated within the US and Canada.
We Can Help with Your Recommendation Letter Writing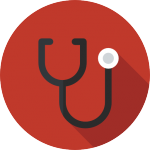 Not everyone that is asked to write a letter of recommendation for a surgery residency place has the time or the skills to write an effective letter. This is why you may want to consider the use of our professional services to ease the burden.
We provide you with a consultant that is a postgraduate degree holder and highly experienced in this field. They fully understand how to write the best letter to ensure that it will effectively help the individual that you are recommending.
So if you want a recommendation letter surgery residency just contact our experts here today for support that is affordable and reliable at all times!